---
---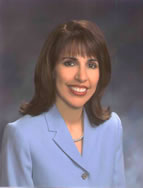 ---
The Image Coach, LLC is a coaching and training company that helps corporations, small companies and individuals create their best image and reach their full potential. The Image Coach does this through an intense People Skills Program, Appearance Program and Personal Life Coaching Program headed by Susan F. Bourgeois, MBA - the founder, owner, and President of The Image Coach, LLC.
The Image Coach, LLC offers Personal Life Coaching on a person's Career Goals, People Skills & Relationships, and Personal Growth.
More specifically, how can The Image Coach help you personally? The Image Coach, through a series of self-assessment questions and answers, helps you to become aware of your present image and how you are coming across to others. Through The Image Coach's People Skills and Appearance Programs, the company helps you assess your strengths and challenges and coaches you to build your image around your strengths. The Image Coach stands apart by helping you reach your full potential through an intense 10 part People Skills Program as well as an in-depth Appearance Program.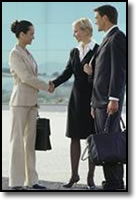 Good people skills are essential in our business and personal lives. But what exactly are people skills? People skills are how you interact and treat each other on a daily basis. In other words, how do you verbally and nonverbally communicate with each other? When you effectively communicate and get along with others, it helps you to create better working and personal relationships.
Can people skills be learned or are they innate? It is great if you are already blessed with good basic people skills to build on, but if you are not, there is help! Yes, people skills can be learned! And The Image Coach, LLC can help you attain good people skills almost instantaneously.
verbal/vocal image
nonverbal communication image
rapport building skills
listening skills
conversation skills

networking skills
effective telephone habits
personal/business etiquette
conflict resolution and your image
positive attitude
A great appearance may "get you in the door"... but it's great people skills that will keep you there.
The Image Coach also offers an Appearance Program for individuals and small groups. This is an intense program which focuses on seven critical parts of a person's outer image: clothing, accessories, grooming, hair, makeup, posture, and attitude.
Susan offers individual coaching or group seminars. Her fees are $75.00 per hour for individuals. She also offers group rates. You can contact her at (504) 909-8399 or e-mail imagecoach@betterpeopleskills.com.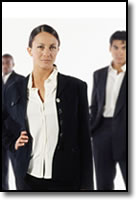 "Thank you so much for all of your help. As an insurance agent, the image I present helps me to feel self-confident. Your program helped boost my confidence and enhanced my appearance. I enjoyed having you as my image coach....you changed my life." C. G., Insurance Agent
"It was a pleasure seeing the great progress my employees have made. I did not think I would see immediate results. My staff and clinical director have stated it was the best money spent." J.V., Business Owner
"As a thirty-year veteren in the image industry, I have met and worked with many Image Consultants. I was very impressed with Susan Bourgeois. Her extensive program would be beneficial to anyone who would like to improve himself or herself." J.K., Ph.D.
"Information was plentiful. Pertained to everyday life situations. One could relate and apply easily." M.B., Business Owner.
---