---
---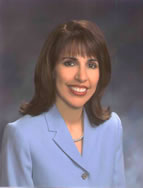 "Identify your strengths and build your image around them."
The Image Coach, LLC is dedicated to helping individuals attain and maintain their best inner and outer image. The Image Coach, LLC does this by assisting others in creating their best appearance and interpersonal communication skills so that they can lead resourceful and happy lives.
Contact The Image Coach, LLC for a customized quote for your individual needs or the needs of your organization.
Verbal/Vocal Image

Self-assessment
Ways to Improve

Nonverbal Communication Image

Types of nonverbal communication
Self-assessment
Ways to Improve

Rapport Building Skills

Four Personality Communication Styles
How to Establish Trust
Relationships and the Personal Touch
Listening Skills

Traits of a Good Listener
Ways to Eliminate Listening Problems

Conversation Skills

Keys to Conversational Success
Common Conversational Mistakes
Specific Conversational Openers

Networking Skills

Keys to Effective Networking
Effective Telephone Habits

Your Telephone Style
Proper Telephone Etiquette
Cell Phone Etiquette
Business and Personal Etiquette

Six "Critical Cs" of Etiquette
Greetings and Introductions
Office/Business Protocol
Email and Fax Etiquette
Personal Etiquette Enhancers
Dining Etiquette
Cross-Cultural Etiquette
Conflict Resolution and Your Image

How to Prevent Unnecessary Conflict
How to Reduce Conflict
Conflict Resolution through Collaboration

Positive Attitude

Attributes of a Positive Attitude
Create a Permanent Positive Attitude
Figure Analysis

Determine Personal Body Shape
Discuss Personal Assets
Specific Figure Flattery Guide

Color Analysis

Personal Color Draping
Determine Seasonal Palette

Wardrobe Assessment and Planning

Business and/or Personal Needs
Best Personal Clothing Style
Analyze Existing Wardrobe
Create a Functional Business and/or Personal Wardrobe
Accessories Assessment and Planning

Business and/or Personal Needs
Best Color, Shape, and Size
Analyze Existing Accessories

Make-up Analysis

Discuss Skin Type and Care
Discuss Make-up Color Guide

Hair Analysis

Determine Facial Shape
Hairstyle Balance
Discuss Texture, Condition, and Coloring
Best Personal Style
Life Coaching Program
50+ and "With It" Appearance and Attitude Program
Specialized Etiquette Programs
Maternity Appearance Program
Teenage Etiquette Program
---